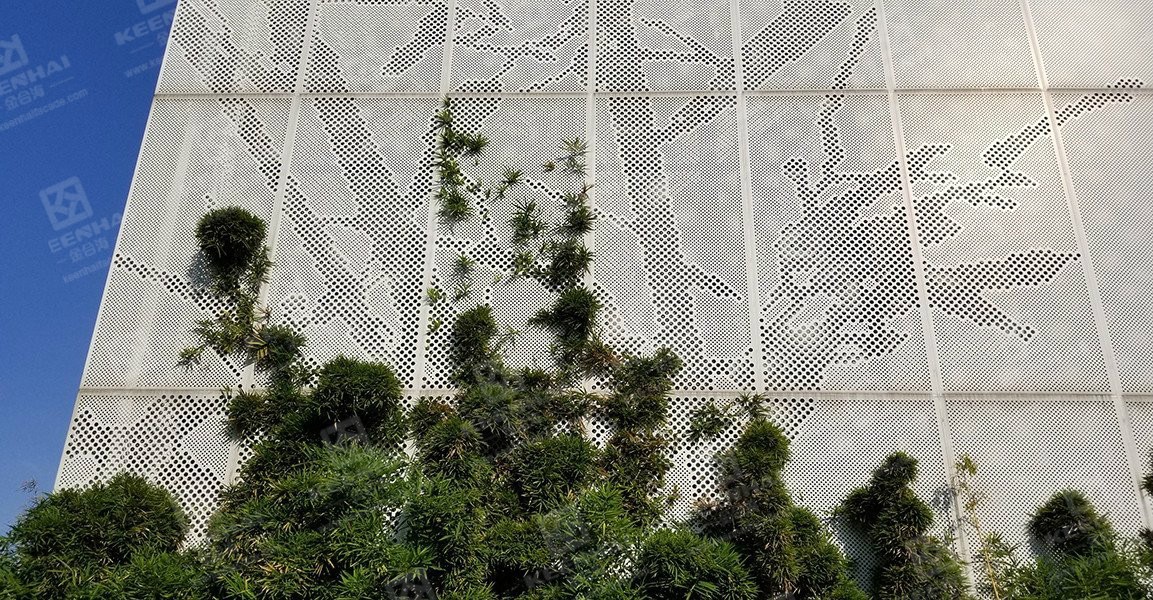 Keenhai a specialist provider of Aluminum wall panel, cladding panel system for architectural decoration project,mainly provide solution of designing, fabrication or installation for aluminum laser cut panel, Solid Panel, Facade Panel, Perporated Panel,etc.
Product Name:

Aluminum perforated cladding panel

Products Type:

Exterior Wall Cladding,Interior Wall Cladding, Metal Facade Cladding,etc.

Projects Type:

Building

Materials:

Thickness of alloy: 1.5mm, 2mm, 2.5mm, 3mm, 4mm etc.

Panel Shape:

Flat,Corrugated,Perforated,Hollow out,embossed

Pattern Design:

Customized, ODM Design

Dimensions (L*W*H):

2440x1220x20mm or specified dimensions

Max. Size :

1800*5000mm (Flat)

Aluminum alloy:

1100,1010,1060,3003,5092, 6063; Station H24/H44,T5/T6

Surface Treatment:

Powder coated, PE Spraying, PVDF, Anodised, Woodgrain and Electrophoresis

Painting Brands:

KCC, PPG, Akzo Nobel, Becker, etc

Metal Panel Fabrication Method:

CNC Cutting, CNC Engraving,Water-Jet Cutting, Laser Cut, CNC Punching,
Stamping,Shaping.

Certificates:

SGS,UL ISO 9001:2000,CE,KYNAR 500, etc

Delivery time:

Min. 20 days, depends on the panel drawings and quantity

Transportation:

Standard sea and land transport or according to customer request

More Service:

OEM, Small samples free

packing:

Wooden or Carton Box with Bubble Bag, Clear film,Foam inside.

Warranty:

Up to15 Years based on different coating

Fabrication Process:

Sheet Metal Cutting- CNC Cutting(Punching,Laser Cutting-Hollow out)- Bending- Welding-Bracket Fixing-Polishing-Surface Treatment- QC-Package

Application:

Landscape architecture, building facades, curtail wall, Exterior decoration / protection

Interior decoration / protection

Advantages:

Protect from strong sun light, fire proof, anti-humidity, sound absorption,

simple installation, low maintenance cost, flexible combination,

fashion design, various colors, deluxe outlook, environment-friendly.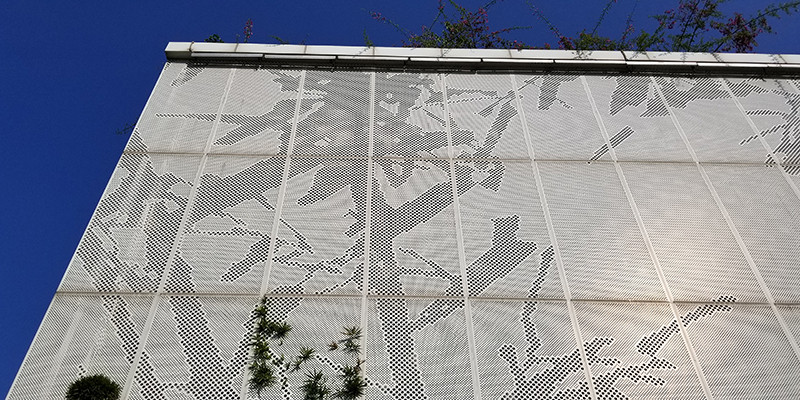 About perforated panel:
◪ All the perforated Aluminum panels are prefabricated according to customer's designs and drawings, ready for installation.
◪ With customized designs and fabrications, the Aluminum panels are easily mounted and match the design of building very well.
◪ With special design of perforations or patterns and various customized shapes and structures, the perforated Aluminum panels can help to realize the architect's special ideas and concepts, giving more styles and designs for the buildings.
◪ The perforated Aluminum panels are fixed to the frame which is extended from the main structure of building but separate from the main structure to be an independent curtain wall system, they don't give extra weight to the building, this system can also give good thermal insulation and sound insulation to the building.
◪ As the perforated Aluminum panels are fixed in separate system, it is very easy to maintain the building and replace any damaged panel, and it is also very easy for innovation when the building looks old and needs to be refreshed.
◪ The perforated Aluminum panels are very light and prefabricated, so you can quickly install them and finish the building easily.
◪ With PVDF coating, the perforated Aluminum panels are very well weather-resistant, corrosion-resistant and discoloration-resistant. This helps the building to stay durable color and clean look.
Why choose metal fancade panel:
Aluminum panel is most popular materials widely used in architectural wall cladding system and architectural decoration projects, because its wonderful features: long durabilty,ecnomy in budget,light weight, become most workable metals comparing to other metals.

Why choose us:
1. Your inquiry will be replied within 24 hours.
2. Our professional R&D team can meet your OEM/ODM requirement.
3. Strict Quality Control to insure providing you high quality products.
4. Our After-sale dept could help you deal with any problems when you received our products.