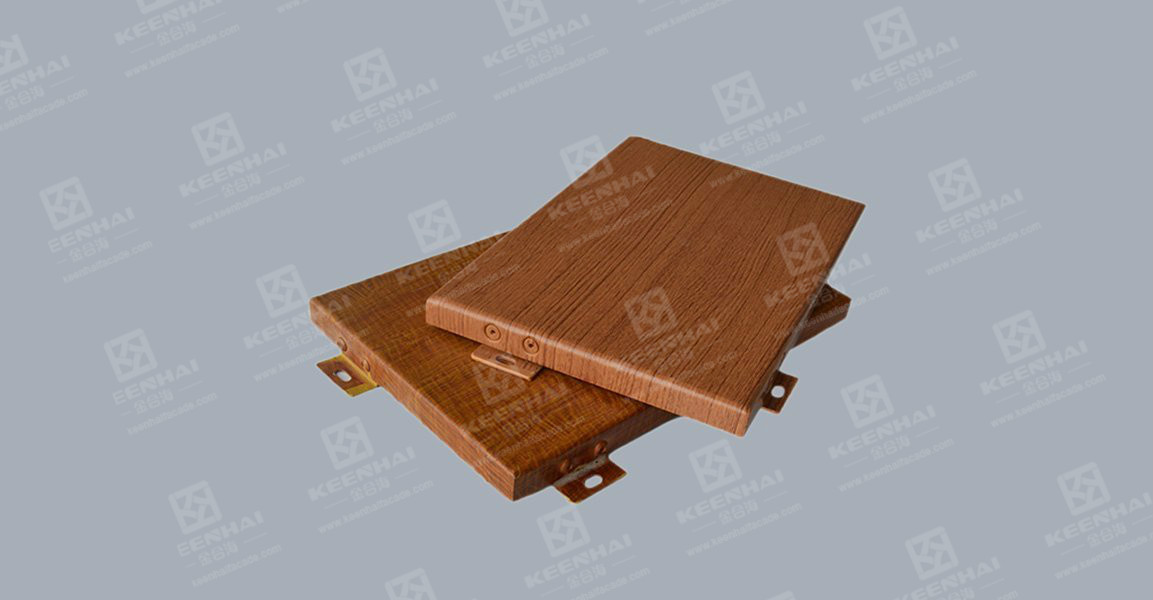 | | |
| --- | --- |
| Product Name: | Wood grain cladding panel |
| Products Type: | Exterior Wall Cladding,Interior Wall Cladding |
| Panel Shape: | Flat,Corrugated,Perforated,Hollow out,embossed |
| Pattern Design: | Customized, ODM Design |
| Aluminum Panel Thickness: | 1.5mm, 2.0mm, 2.5mm, 3.0mm, 3.5mm, 4.0mm, 5.0mm,6.0mm, etc. |
| Metal Panel Fabrication Method: | CNC Cutting, CNC Engraving,Water-Jet Cutting, Laser Cut, CNC Punching,Stamping,Shaping. |
| Certificates: | SGS,UL ISO 9001:2000,CE,KYNAR 500, etc |
| MOQ: | 1SQM. |
| Delivery time: | Min. 20 days, depends on the panel drawings and quantity |
| Production Capability: | 50000SQM Per Month |
| More Service: | OEM, Small samples free |
| Feature: | Moistureproof,Environmental Protection,Do not fade,High sound absorption rate,Good heat dissipation,Easy Processing,UV radiation. |
| Warranty: | Up to15 Years based on different coating |
| Relative Production: | Aluminum Single Panel (Flat Seam/Seamless), Square Column Aluminum Cover (Seam/Seamless), Round Column Aluminum Cover (Seam/Seamless), Perforated Aluminum Single Panel, Meshed Aluminum Panel, Carved Aluminum Panel, etc. |
◪ In modern times, people pursuit regression nature demands and advocating green tide constitutes the new trend of the world. In this trend, driven by spawned aluminous gusset plate, aluminum sheet, aluminum ceiling decoration materials, such as best surface decoration on behalf of the new decoration, imitation wood grain.
◪ Imitation wood grain aluminum smallpox is popular in modern European building materials, imitation wood grain aluminum products is classic elegant, natural style has become the representative of the noble fashion products, more with its vivid natural lumber visual effect and solid wood grain texture effect became the leading pioneer of fashion trend, moreover, have effect of wood grain aluminum instead of wood, the more protection to the survival of humans we make new contributions to the green world.
◪ Wood grain aluminum production line across the introduction of Italy. Highly automated production, coupled with the international first-class professional manufacturer of high quality wood grain paper, make sure that the wood grain aluminum has a very high weather ability, chemical resistance, corrosion resistance and wear resistance, acid resistance ability; At the same time has good prevent deformation, mildew and stripping performance, service life is more not less than 10 to 15 years, with South Korea institute of chemical industry testing test, both indoor and outdoor use material is the best choice.
◪ After imitation wood grain aluminum products are launching, the application of universality and suitability are favored in the market.