Foshan Keenhai Metal Products Co., Ltd.having team of professionals, dedicated to facade work, Design & planning and quality construction.This yellow facade have put engineer's heart into it,beautiful pattern comes from introducted CNC machine and good design suggestion.The exterior wall cladding is numerous modelling, strong dercorative,many office building,hotel,shopping mall are use this kind of keenhai perforted facade as its light weight, high strength, quick and convenient installation and construction,are popular in many countries.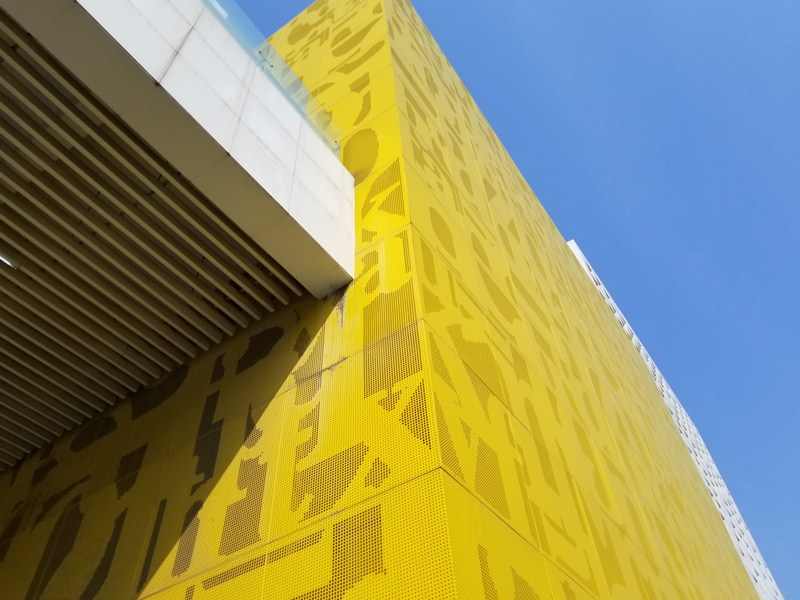 Wit PVDF coating,keenhai facade can withstand severe weather conditions, and will not change color, fade, peeling, burst, powder, etc., the service life of 10-15 years.Fluorocarbon aluminum veneer curtain wall is also a feature of sound-absorbing strong contrast, the use of the ceiling in the process of noise contrast, so sound-absorbing effect is also an important factor in decoration thinking.
Waterproof and moistureproof: condole top is the environment with large humidity contrast in domestic environment, waterproof and moistureproof fluorocarbon aluminum veneer curtain wall is everybody is sure to choose.Guangdong ao product aluminum veneer - elegant modeling wan zhuan, rich temperament, gentle lines, small and warm details, new patterns, no clutter carved, no burden of decoration, fine about the hidden noble.Guangdong aopin aluminum veneer always represents the smart aluminum veneer planning and production skills.Guangdong ao product concentrate on the aluminum veneer creation into the day of art, that a piece of exquisite aluminum veneer planning diagram seems to be leonardo Da Vinci for you to outline, that a brush carved like from Michelangelo's hand.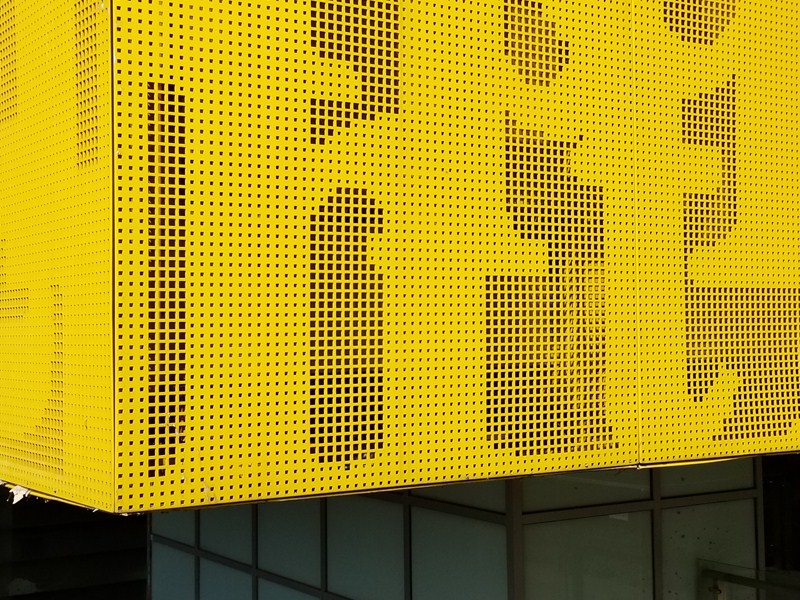 Carved aluminum veneer curtain wall processed into a variety of specifications and different shapes of non-standard aluminum plate, hollow out as a carving art, the need for exquisite cutting process.The designer skillfully integrates this element into the modern architectural decoration to bring us fashionable and individual decorative art.Sculpture board can be planar plank is outspread ceaselessly deep dimensional feeling, have the effect of pervious to light, breathe freely, carved pattern of aluminium veneer can be made according to the requirement of stylist, make the design such as all sorts of smallpox, curtain wall, baozhu.Changing with different design, size, density of the groove surface have move feeling, combined with different shape profiled processing environment, another line is more lively, elegant, break through the traditional concept of modelling, more suitable for a variety of modern advanced club house, office and other occasions, fashionable gens of vibrant in the infinite space of thinking, it is a new kind of decorative form practical beautiful.